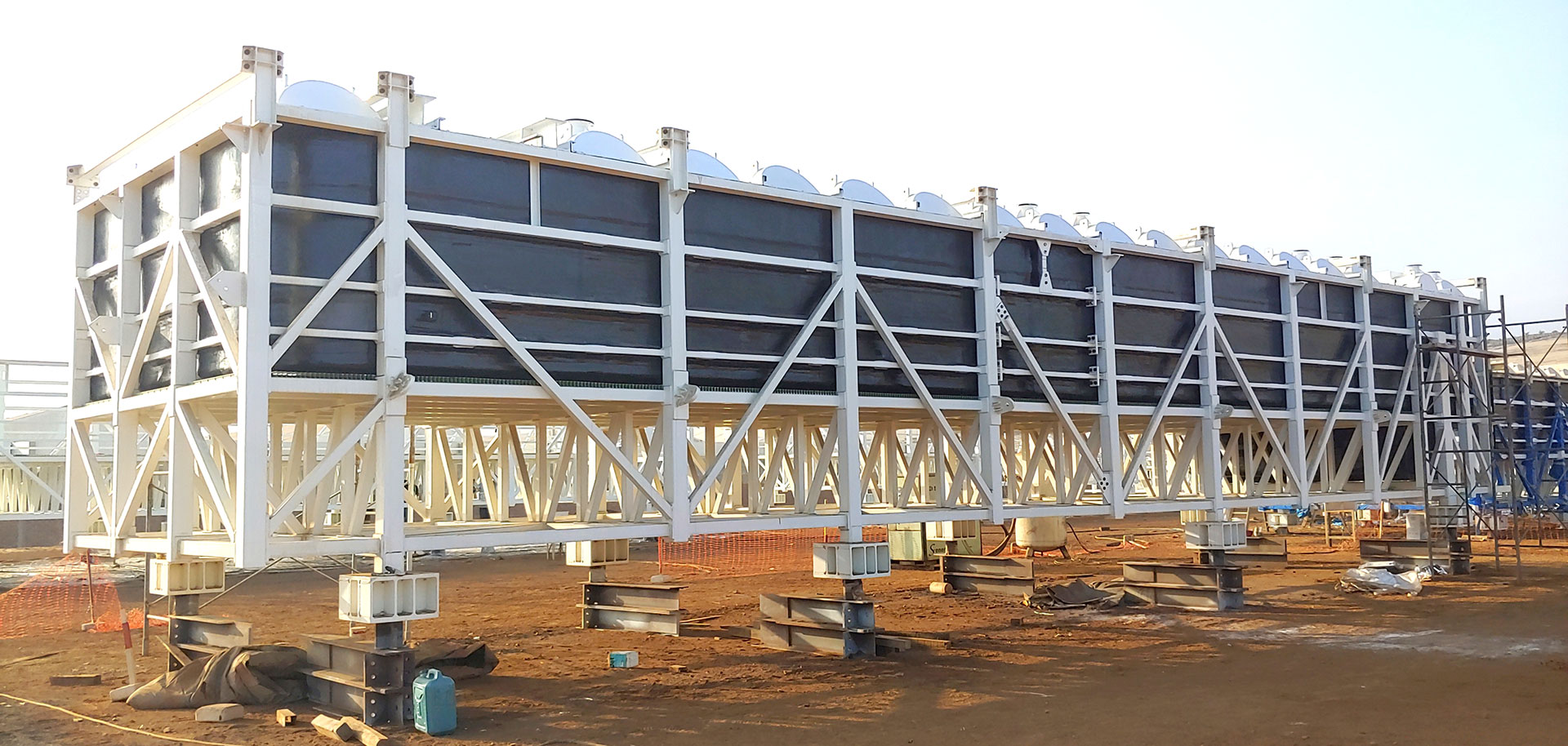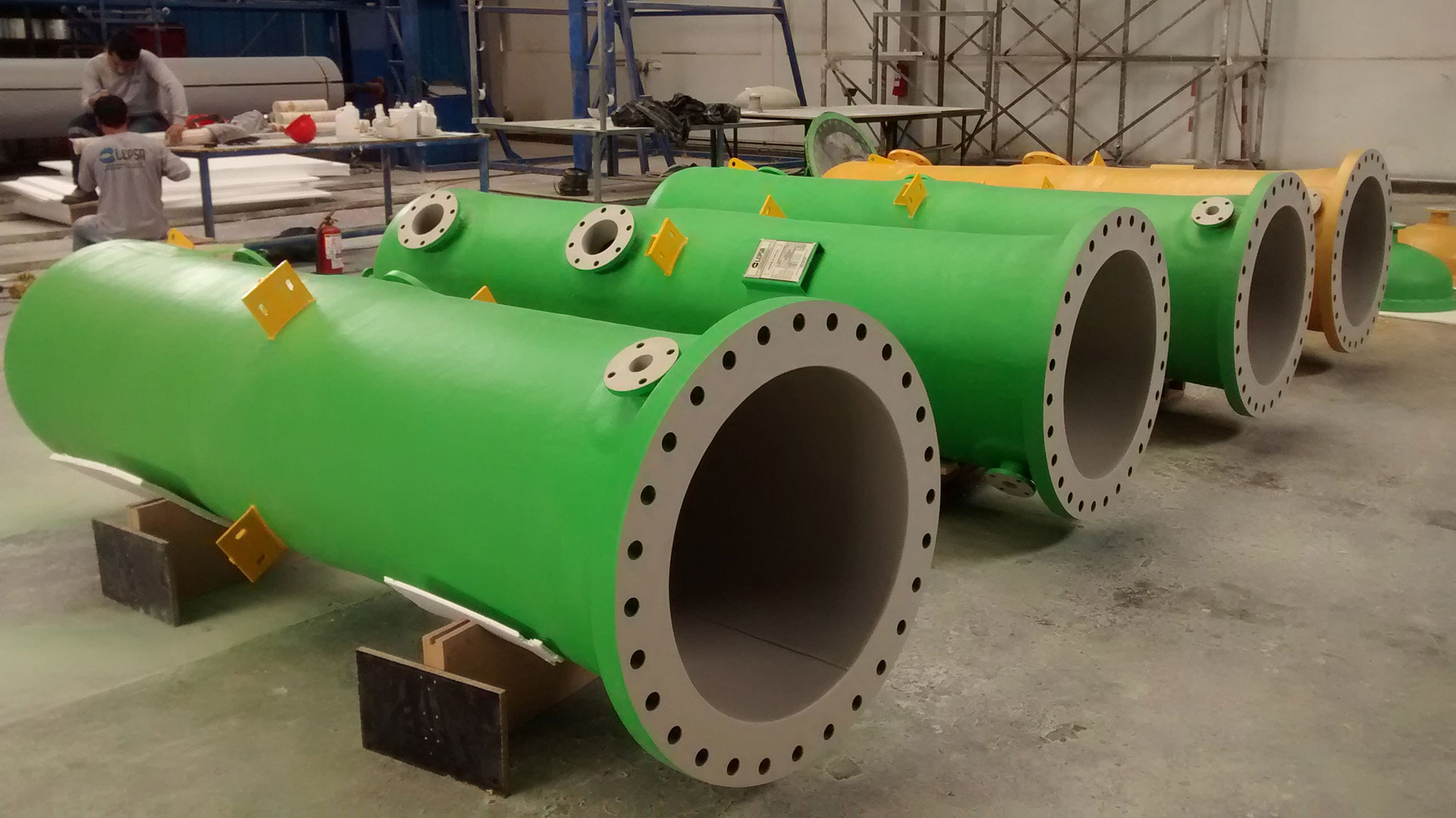 Equipment for SX/EW refining process
Lepsa manufactures Settlers and Mixer tanks for mineral processing, such as solvent extraction (SX). These are engineered and manufactured in reference to ASME RTP-1 and/or other industry accepted standards for the design and manufacure of FRP products.
Where operating conditions due to corrosive solution's concentration or temperature are over the standard resins, Dual Laminate systems are used. This provides a FRP structural tank, with an internal thermoplastic liner, which can be PVC-U, PVC-C, PP, PE, ECTFE, etc.